At the doses studied,* the co-crystal formulation has been shown to provide effective acute pain relief in appropriate patients with lower doses of each individual agent1,2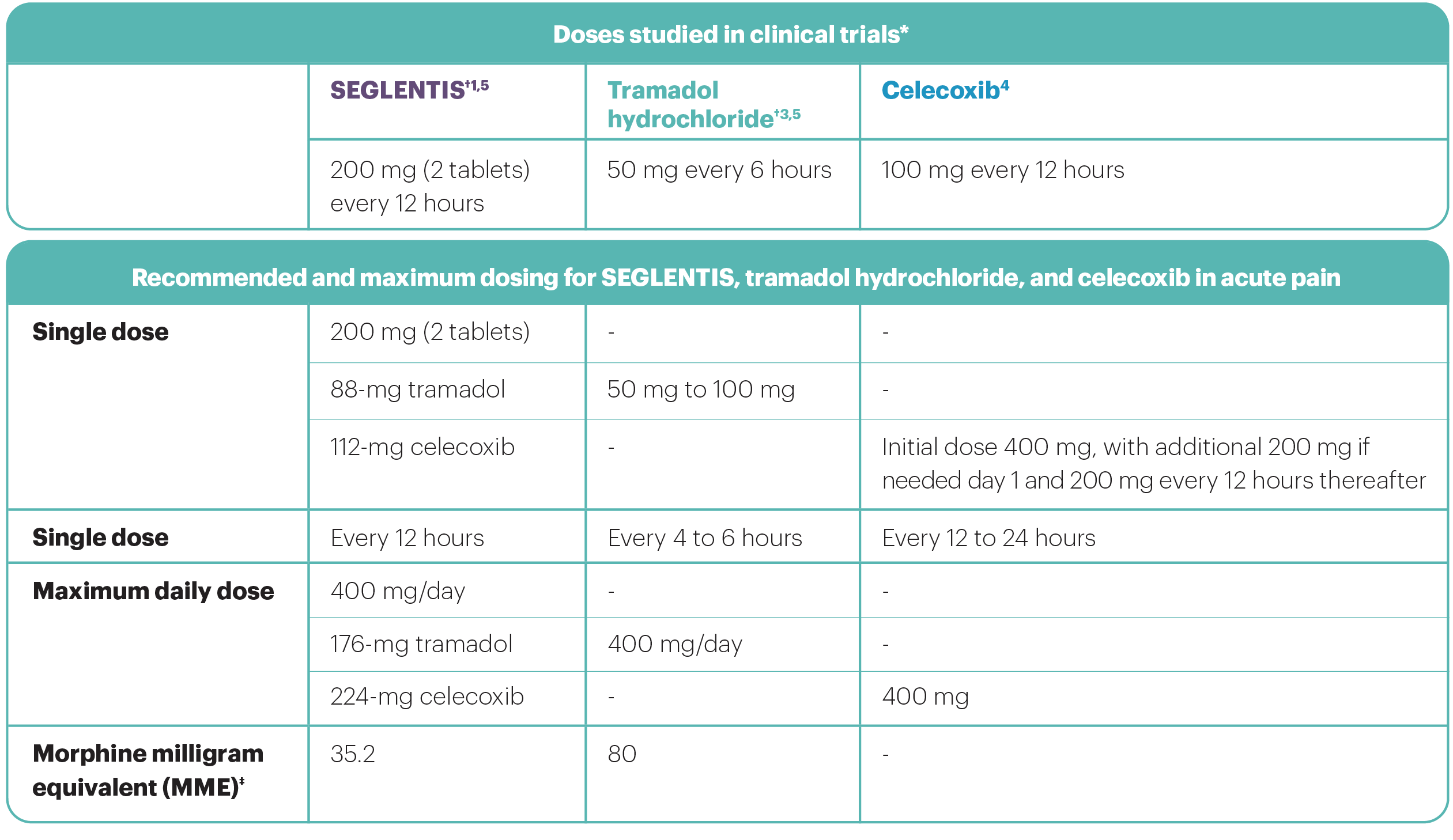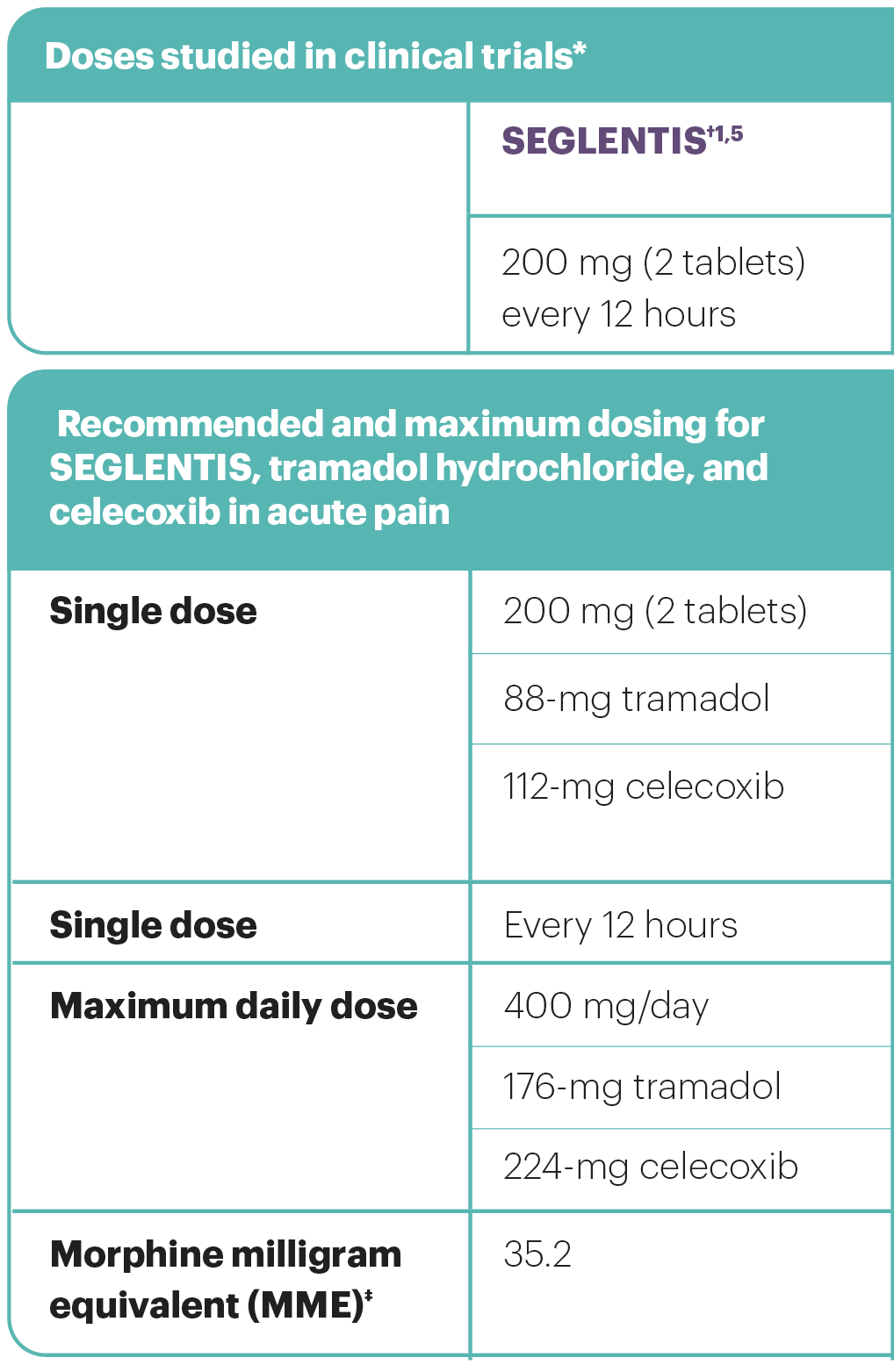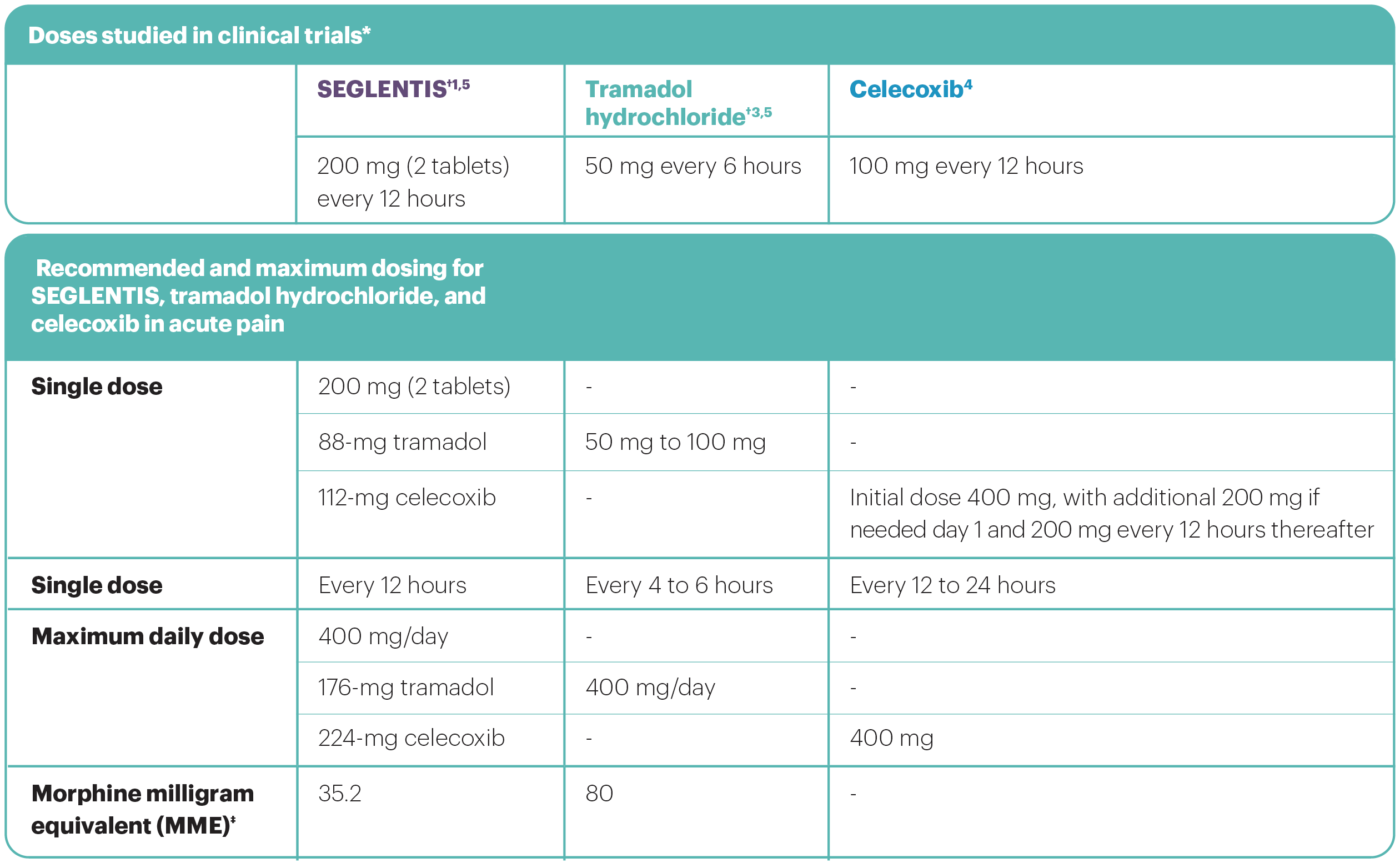 Abuse and dependence
considerations
Get important
SEGLENTIS updates
References
SEGLENTIS [prescribing information]. Montgomery, AL: Kowa Pharmaceuticals America, Inc.; October 2021.
Viscusi ER, de Leon-Casasola O, Cebrecos J, et al. Celecoxib‐tramadol co‐crystal in patients with moderate‐to‐severe pain following bunionectomy with osteotomy: a phase 3, randomized, double‐blind, factorial, active‐ and placebo‐controlled trial. Pain Pract. 2022;00:1-15. doi:10.1111/papr.13136.
Ultram (tramadol hydrochloride) tablets [prescribing information]. Titusville, NJ: Janssen Pharmaceuticals, Inc.; September 2021.
Opioid oral morphine milligram equivalent (MME) conversion factors. Utah Department of Health Medicaid. https://medicaid.utah.gov/Documents/files/Opioid-Morphine-EQ-Conversion-Factors.pdf. Accessed March 25, 2022.
Celebrex (celecoxib) capsule [prescribing information]. New York, NY: Pfizer Inc.; May 2021.
Centers for Disease Control and Prevention. Calculating total daily dose of opioids for safer dosage. https://www.cdc.gov/drugoverdose/pdf/calculating_total_daily_dose-a.pdf. Accessed March 18, 2022.